We Do Sick Graphics
Getting our hands dirty with paint bombs... all in the name of art.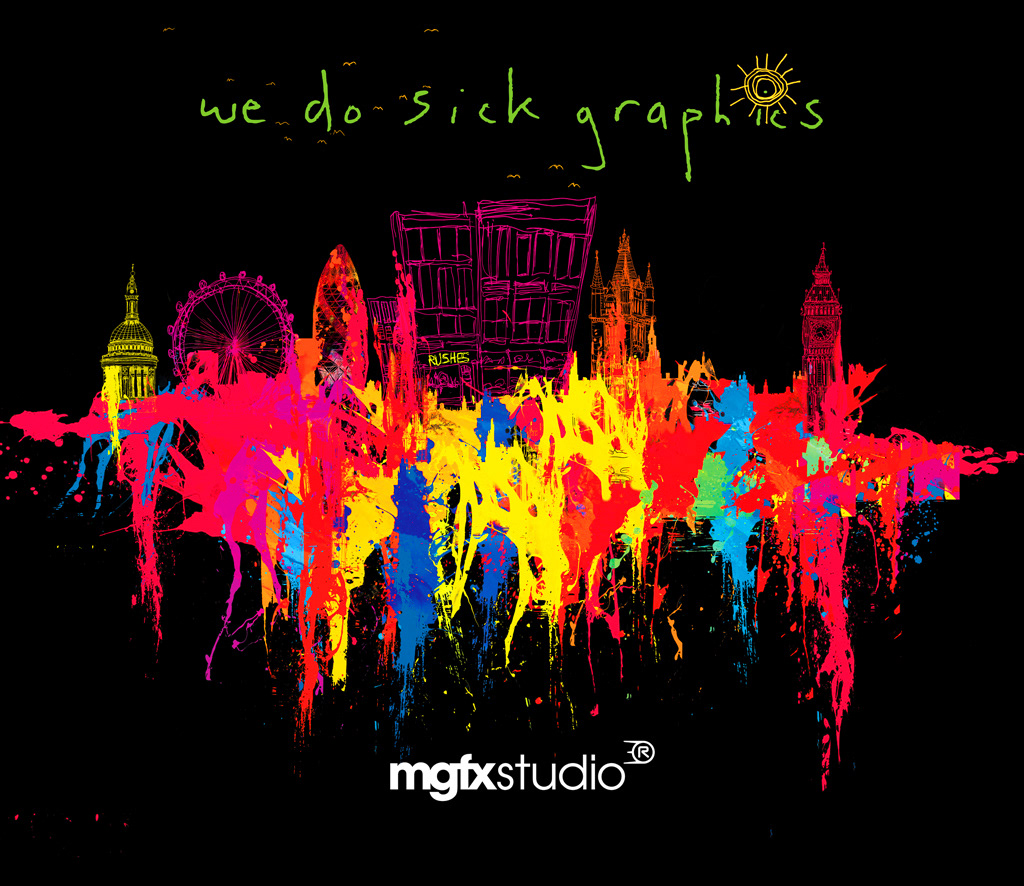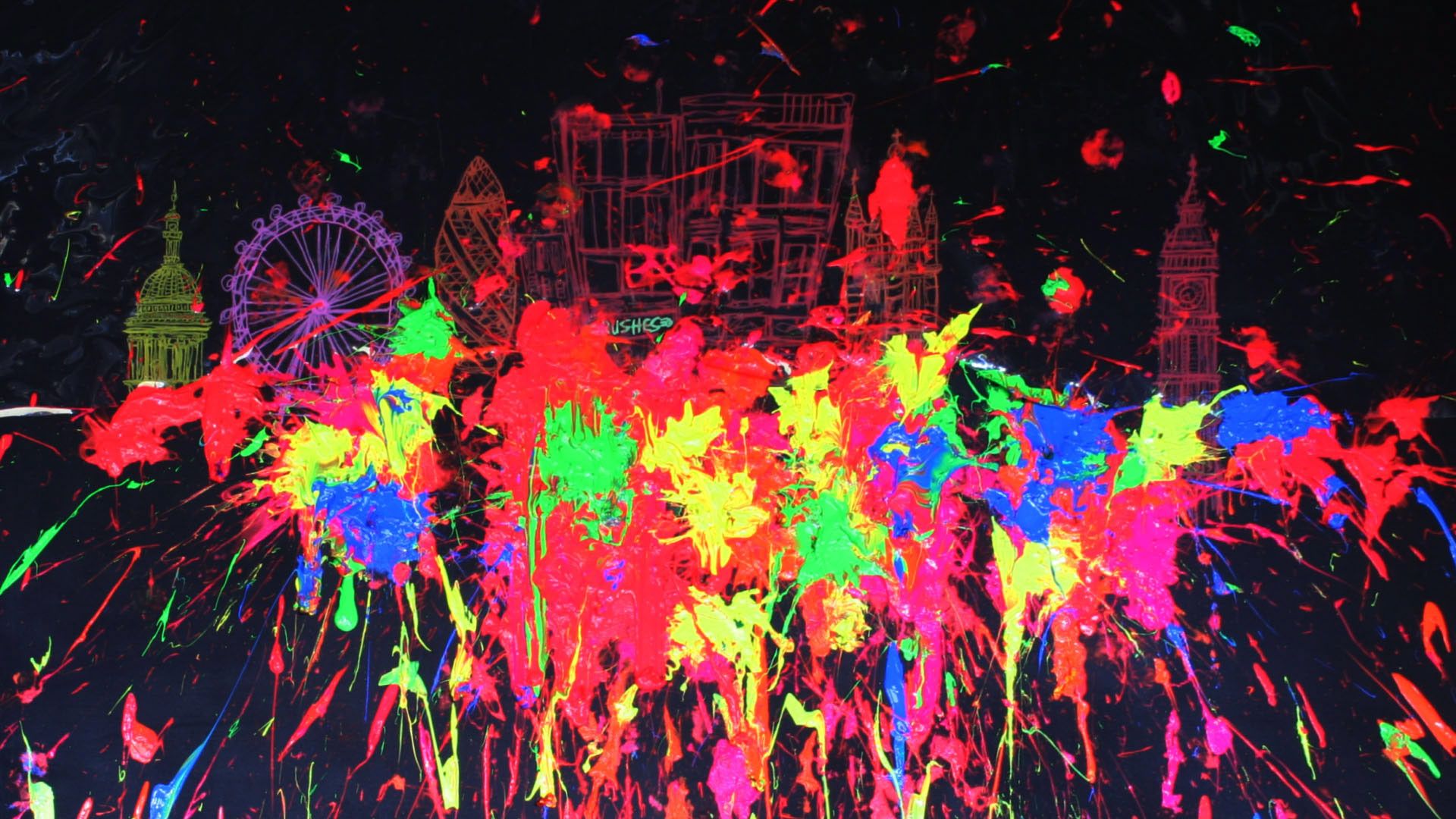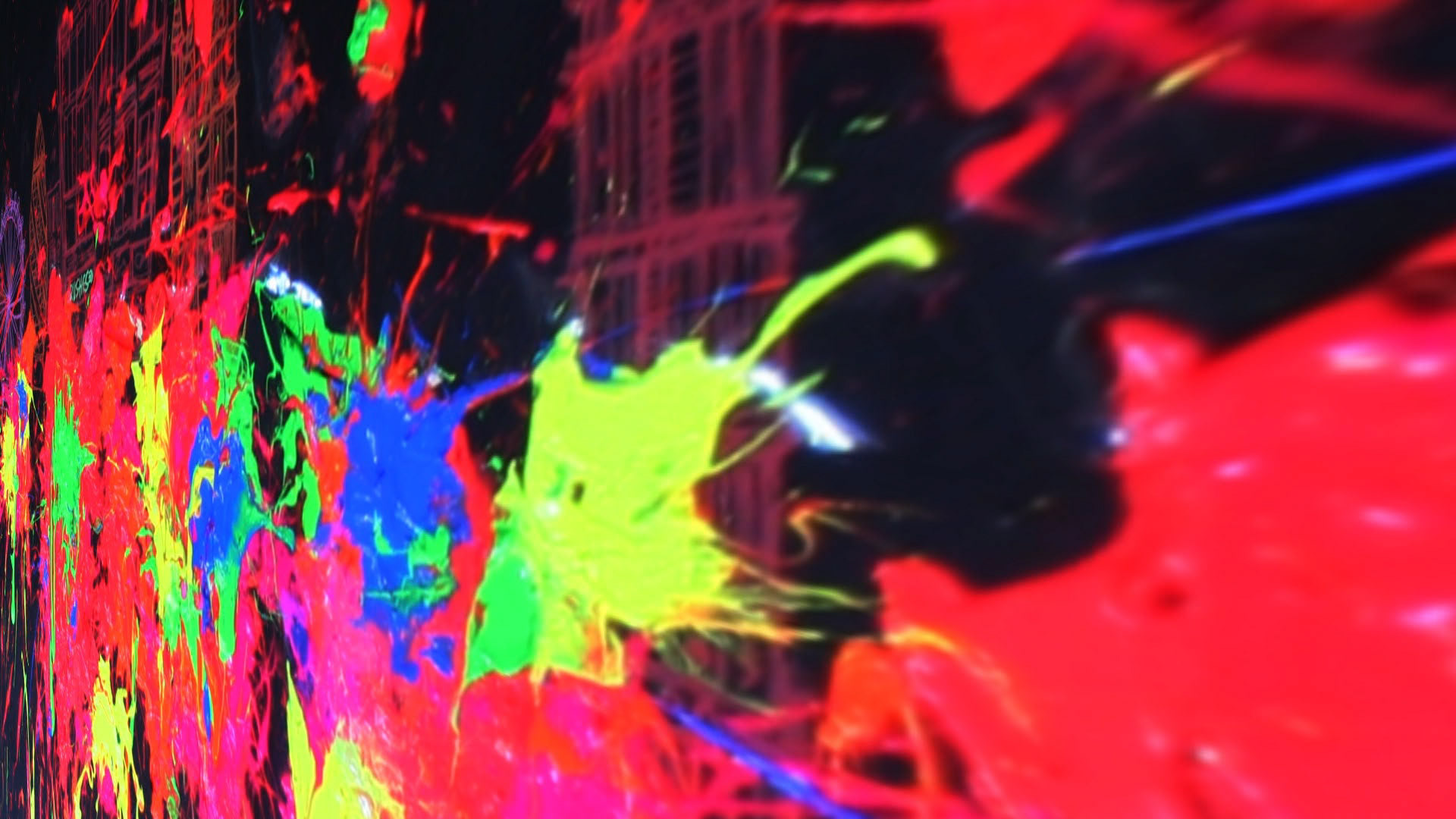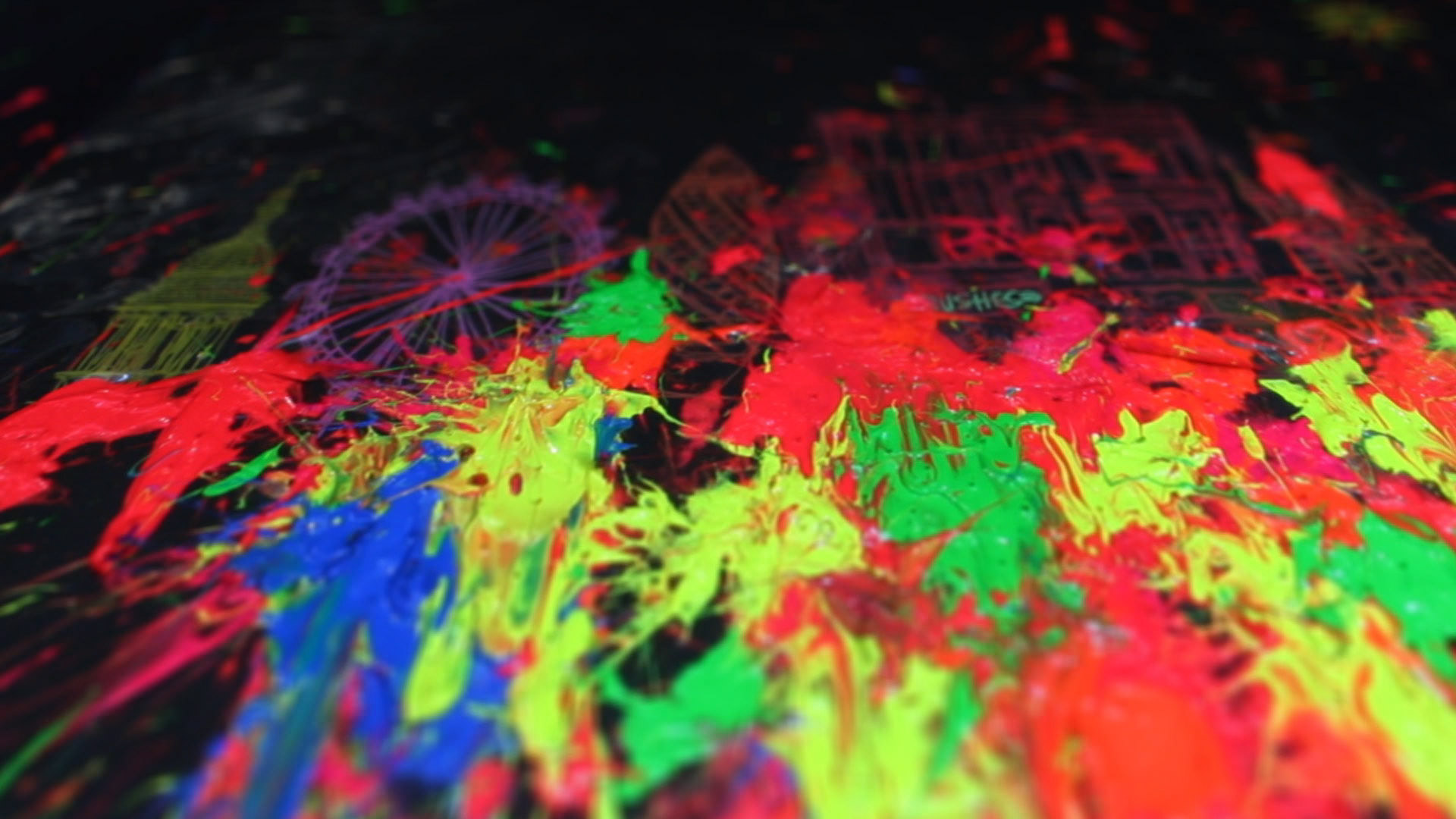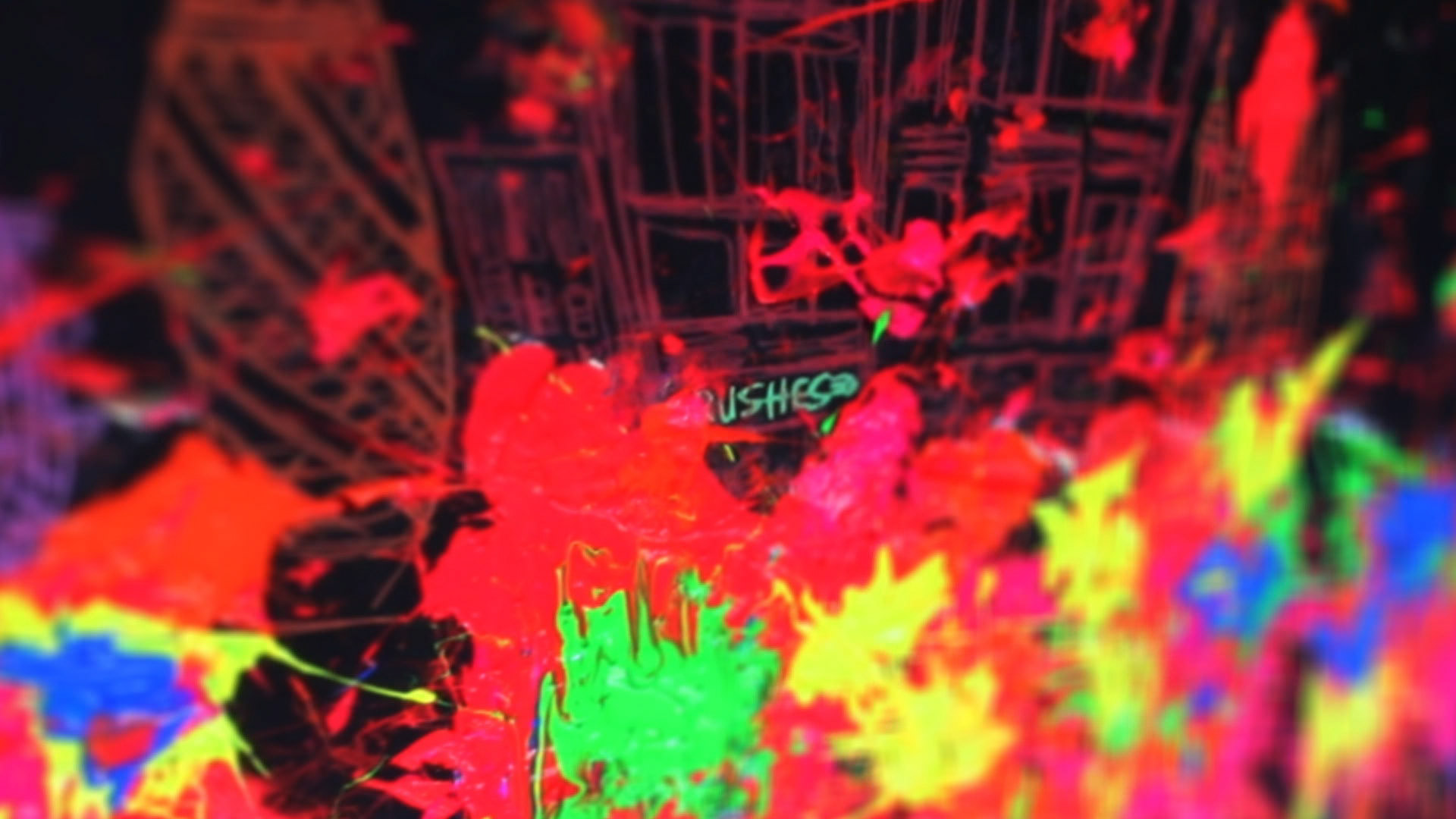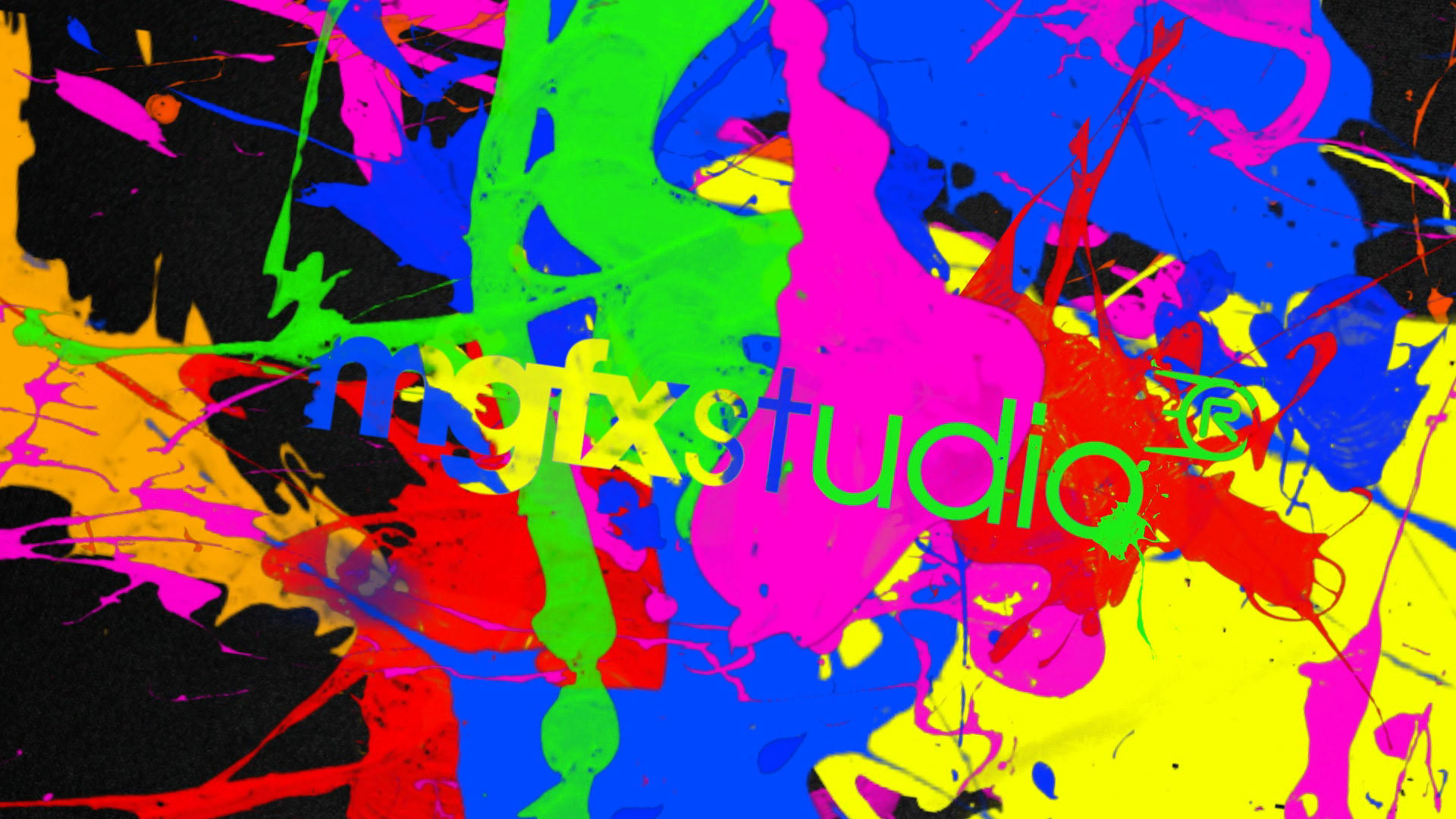 Rushes MGFX Studio Do Sick Graphics
Rushes MGFX Studio has produced a new campaign showcasing their experience and skills across projects. From originating concepts through to design, animation and motion graphics work for commercials, film, TV, web, mobile phone apps and all things digital.
MGFX Studio's Head of Design Matt Lawrence says "We wanted to design memorable, eye catching imagery that would be viewed across a variety of formats and platforms, in both still and moving pictures. Once we agreed the final digital campaign "We Do Sick Graphics" and produced digital designs around that concept, we decided to turn it on its head and have some good, old fashioned, messy fun together by physically recreating the digital design as a collaborative artwork.  We also wanted to include our clients to produce a house painting that would hang at Rushes permanently." 
 
Fast forward to the Rushes roof deck; a large square canvas was prepped by Rushes VFX Artist Eleanor Rogers, with a stylised London City Skyline that was roughly pre-masked to help the end result.  Hundreds of brightly coloured paint bombs were filled and multiple cameras were trained on the canvas, ready to capture the chaotic artistic production in both time-lapse and real time footage. The final result is an explosion of colour so vivid it literally jumps alive from the canvas. This fantastic creative artwork can be seen in its full glory at Rushes
MGFX led by: Matt Lawrence

Original Concept: Joce Capper
Director: Matt Lawrence
Physical Artists: Eleanor Rogers 
plus many of the clients & staff of Rushes

Based on Original Artwork by: Eleanor Rogers, Barry Corcoran, Brad Le Riche