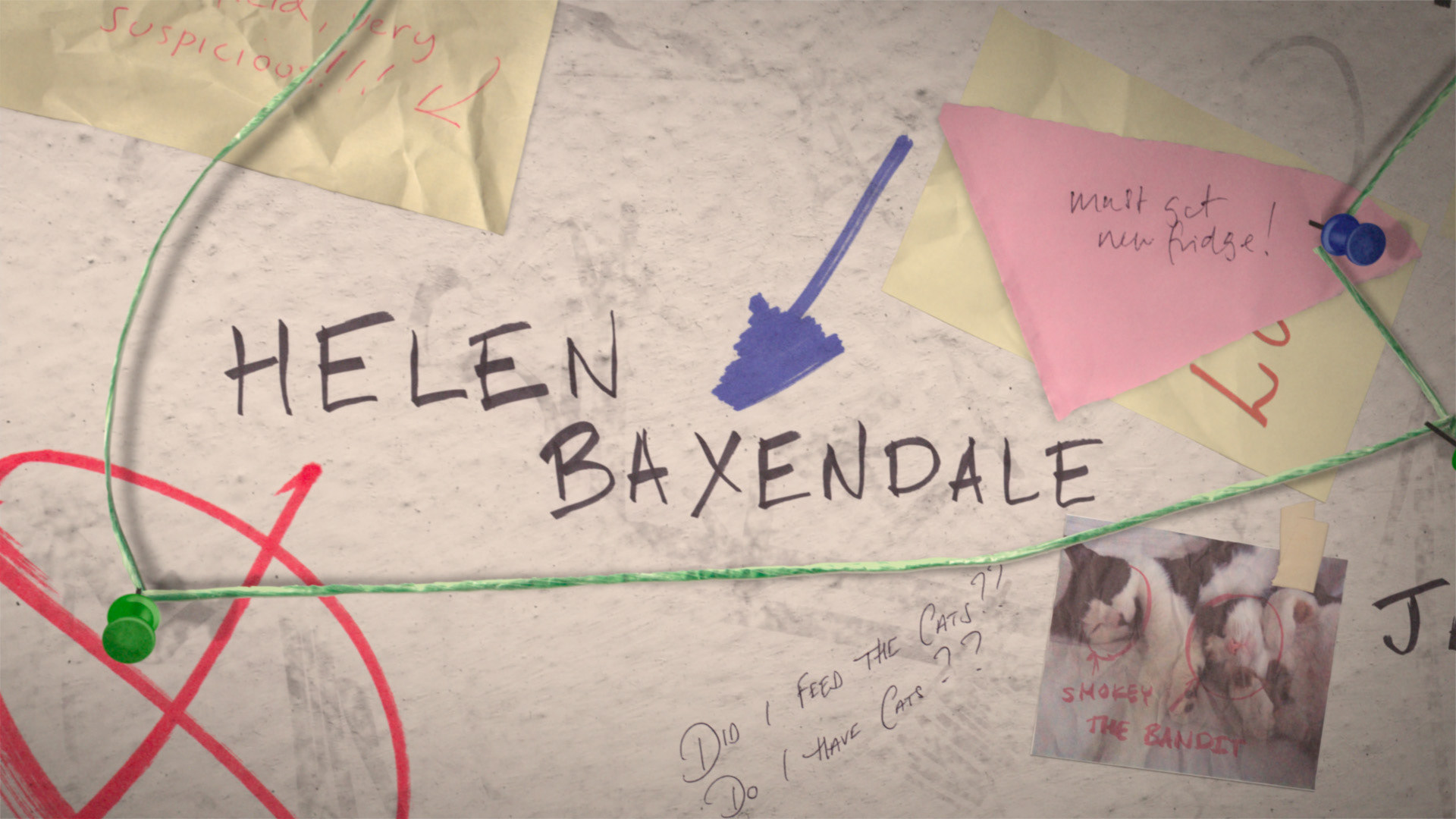 Rushes & sister company 142 have teamed up again to complete the Picture & Audio Post Production work including 30 Visual Effect Shots and the Titles for upcoming BBC Four Drama, "Dirk Gently". Directed by Damon Thomas, the drama has been adapted for TV by Howard Overman and is being produced by ITV Studios.
Based on Douglas Adams' cult novel the show follows the broke, hopelessly chaotic and utterly infuriating detective as he uses his belief in the fundamental connectedness of all things to solve the mystery of a missing cat.
Jonathan Privett, Rushes VFX Supervisor, comments "Having had such a brilliant and successful collaboration with director Damon Thomas on "The First Men in The Moon", we were his first port of call for "Dirk Gently". The VFX required the explosion of a building and its aftermath, the creation of a CG petal, particle dynamics to aid the story, a pull-out from the Caribbean to space as well as the title sequence for the show. It was challenging to bring all the work to screen within the financial constraints but we used all our tricks and experience to make sure the final shots are worthy of such a great story.
Chris Roberts from 142 added, "The challenge was to create a soundtrack that was as quirky as the story and characters, but that didn't overshadow how the plot unfolded. Dirk's world is a complex, often untidy place, so it was important for the sound to reflect this! The story involves several flashbacks to an earlier period in the lives of the central characters, so the creative challenge was to use sound to help the audience understand the shifts in chronology presented visually by the grade and VFX. The sound was tracklayed on Pro Tools, and mixed, using Pro Tools and the AMS Neve Libra Post desk
Matt Lawrence and Brad Le Riche used Dirk's "interconnectedness whiteboard" as the inspiration for the titles; drawing, writing and doodling before scanning the artwork and creating multiple levels in After Effects to build up the chaotic nature of Dirk's life and mind.
Title: "Dirk Gently"
Production Company: BBC4
Director: Damon Thomas
VFX Supervisor: Jonathan Privett
VFX Producer: Louise Hussey
CG artists: Alan Williamson, Seb Barker,
Craig Travis, Chris Hutchison
Compositors: Simone Coco, Chris Elson, 
Kim Elson, Barry Corcoran, Anthony Laranjo
Titles: Matt Lawrence, Brad le Riche
Text Artwork: Brad le Riche
Cat Photography: Brad le Riche