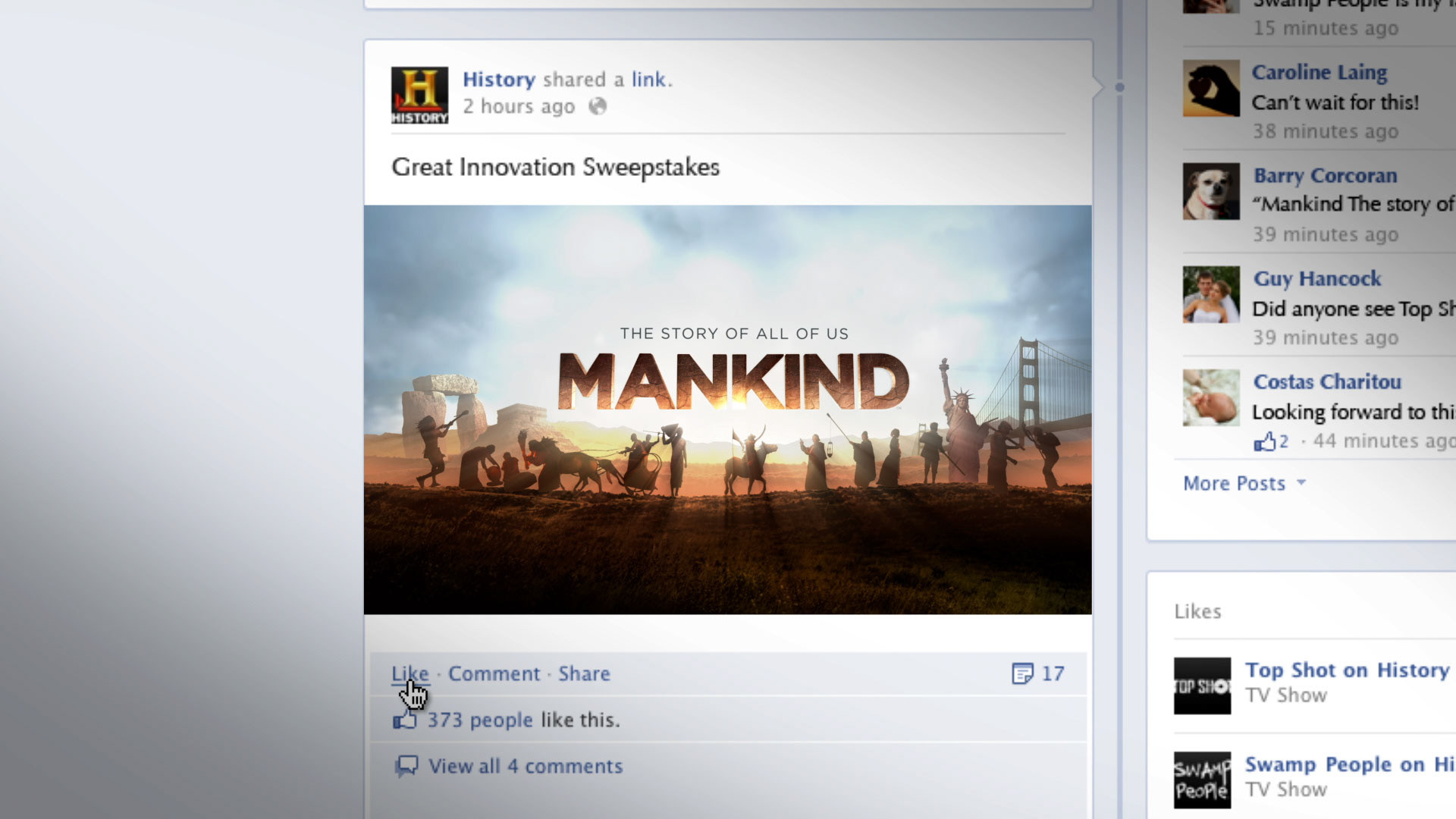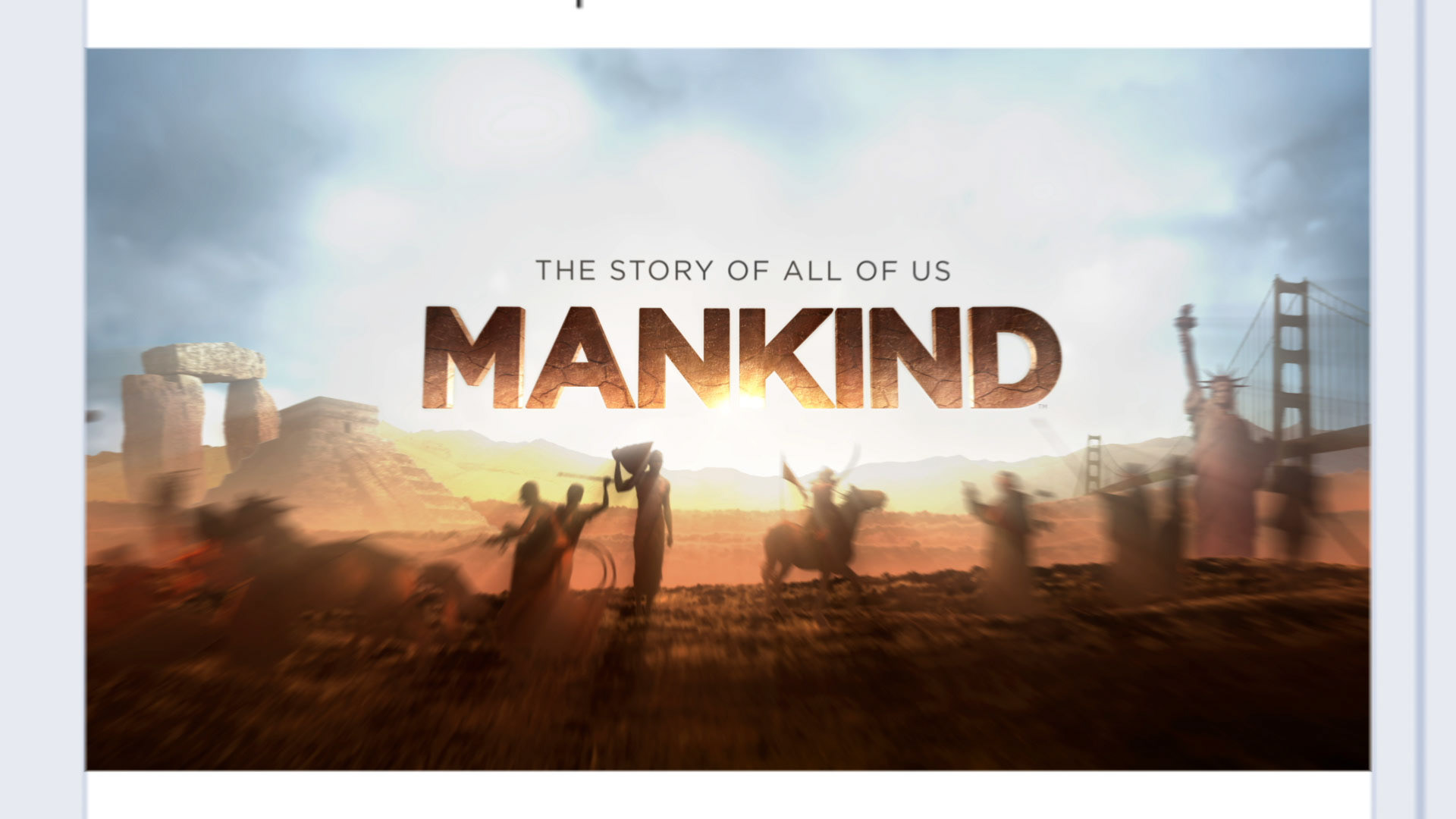 Jeremy Moore, from Method Studios Atlanta contacted Rushes MGFX Studio to help them out with a promotional ad for the upcoming tie in of International transportation company CSX and the History Channels "Mankind" series. CSX were sponsoring the show and offering a prize pot of show related merchandise to the winner of their web based sweepstakes competition.

Using Facebook as a starting point MGFX Studio's Matt Lawrence went about creating a mock up version of the "Mankind Sweeps" promotional page which at the time of making the add was still being built and didn't exist.
Matt was supplied layered PSD files by Method and from those was able to generate layered transitions with depth that take us from the world of the web page into the "Mankind Sweeps" environment as we move into and though the hero image on the page.
Matt went about rebuilding the "playoff tables" in cinema 4D animating them to roll over from supplied imagery to the text based playoff charts with percentage of votes. Final composite was completed in After Effects, adding in Lens Flares and lighting effects to complete the commercial.

Title: "Mankind Sweeps"
Product: "CSX Mankind Sweeps Promotion"
Agency: Method Studios
Agency Producer: Jeremy Moore
Post Facility: Rushes MGFX Studio
Rushes Producer: Caroline Laing
Cinema 4D: Matt Lawrence
After Effects: Matt Lawrence